Having a home during a stay-at-home order is beyond essential – it's necessary
While speaking on the floor earlier this week in support of Senate Bill 2412, I discussed the need for the real estate industry to open - real estate is not only a critical component to the Pennsylvania economy, but it is also a basic necessity for people.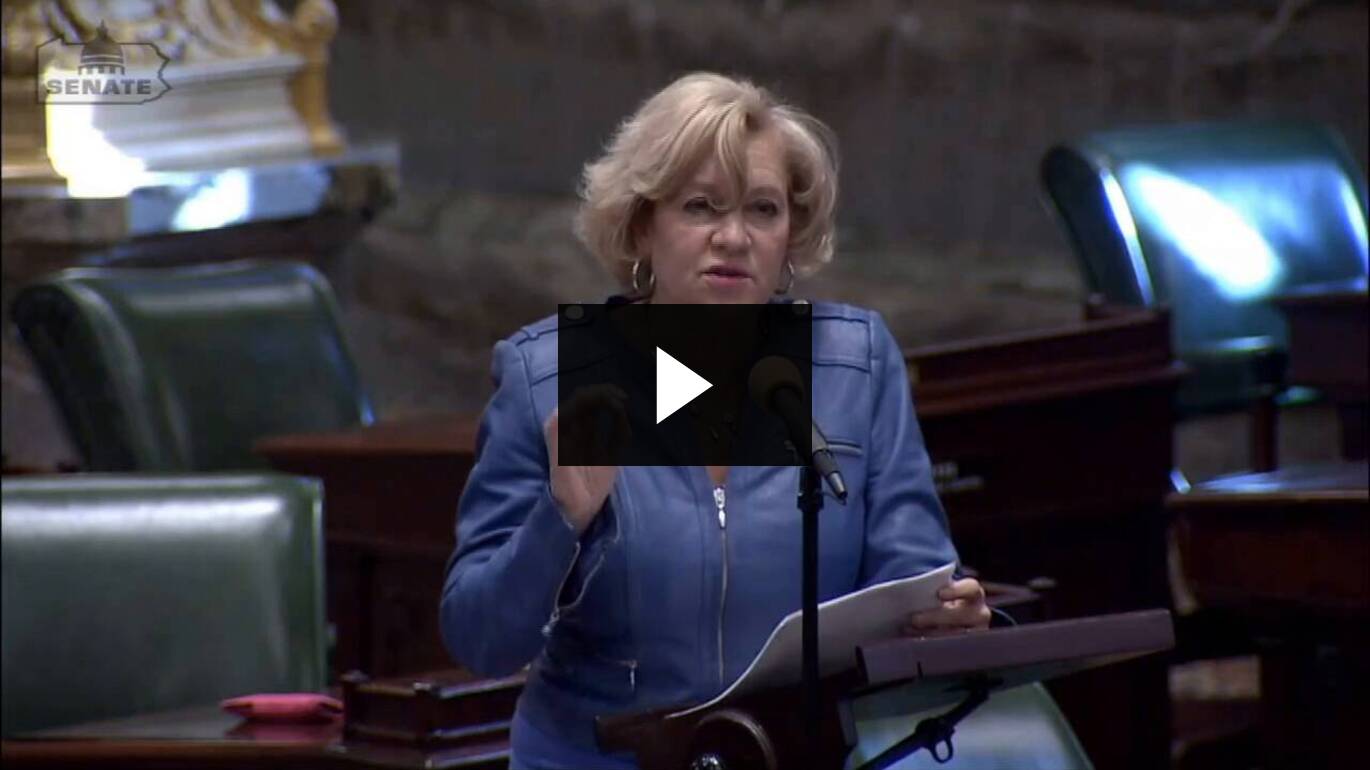 This bill directs the Department of Community and Economic Development to issue a closure waiver to the real estate industry, and related industries – appraisers, home inspectors, photographers, title agents and others all related to the buying and selling of properties in the Commonwealth. Additionally, the bill provides safeguards – to protect agents, to protect services related to real estate, to protect home buyers and home sellers. CDC guidelines must be practiced and followed during the entire process.
There are still many areas under stay-at-home orders in the Commonwealth. STAY-AT-HOME. 'Home' is the key word. Not every Pennsylvanian has a secure place to call home. Since circulating a co-sponsorship memo last month on this issue, I have received phone calls and emails from realtors across the state – thanking me and urging me to do all that I can.
There has been an overwhelming number of relators that are advocating for a re-opening -and their priority, their biggest concern is NOT about a commission check – it's been the multiple stories heard from people reaching out desperate for help.
House Bill 2412 passed the Senate earlier this week and moved on to the House of Representatives which passed on a concurrence vote yesterday and the bill now moves to the Governor's desk.
PA CARES – Providing Relief for Working People in a Time of Crisis
The Pennsylvania Senate made significant progress in allocating $507 million of the Commonwealth's share of the federal CARES funding to nursing homes and other long-term care facilities by unanimously passing Senate Bill 1122. This bill, which is on its way to the House for consideration, also would create a COVID-19 Crisis Fire Company and Emergency Medical Services (EMS) Grant Program.
The $507 million allocated in Senate Bill 1122 would be allocated as follows: Nursing homes assisted living centers and personal care homes – $295 million; Personal assistance services – $140 million; Community HealthChoices managed care organizations – $50 million; Adult day and home health care services – $21 million; Residential habilitation – $1 million.
In voting for this bill, it was my hope that the help it would provide our nursing homes, and organizations alike, in the fight to stop COVID-19 outbreaks, including helping homes hire more personnel, personal protective equipment and other resources, would be the assistance they need to make a difference.
As for the $31 million allocated for fire and EMS companies, it was intended to help replace funds lost when community fundraising efforts and non-emergency transports by EMS companies were basically eliminated by COVID-19. It clarified that Volunteer Firefighter Relief Association (VFRA) funds may be used for expenses related to sanitizing and disinfecting equipment and property during the COVID-19 pandemic. Providing clarity that these are allowable VFRA expenses would eliminate any ambiguity and concern of an audit on volunteer fire departments in the middle of a pandemic.
In more CARES funding news – this week it was announced that the US Department of Education accepted the Commonwealth's application for $523.8 million in one-time federal emergency funds to help schools respond to COVID-19 impacts. Local education agencies (LEAs) can apply to the Pennsylvania Department of Education to receive their allocation of the funding and can expect to start receiving funds within the next several weeks.
Cocktails-To-Go Bill is Awaiting Governor Signature
House Bill 327, would permit the sale of prepared beverages and mixed drinks for off-premise consumption during the COVID-19 disaster emergency by those possessing a valid restaurant or hotel liquor license.
The measure is intended to provide relief for licensees that have lost more than 25 percent of their average monthly sales, including alcohol sales, as a result of the emergency.
HB 372 would allow licensees with a restaurant (R) or hotel (H) license that have lost more than 25% of average monthly sales during the pandemic to serve sealed containers of mixed drinks in servings of 4 to 64 ounces before 11 p.m. The takeout drink sales would be permitted only during the emergency and for the period after the emergency during which a licensee is operating at less than 60% capacity.
The 4-ounce minimum would prohibit sales of shots. Club licensees, held by such entities as American Legion posts, as well as social clubs, are not included.
A sealed container can be as low-tech as a conventional soda cup. A lid with sipping holes or an opening for straws must be capped with an additional seal. The bill also requires drinks to be sold with "meals," but it does not define what constitutes them.
The bill also will allow one licensee to sell liquor to another, allowing a restaurant or bar that chooses not to reopen to cut unneeded inventory.
Important Reminder...
Join the Conversation on Facebook and Twitter
Follow me on Facebook and Twitter for the latest news and updates.
Offices of State Senator Lisa M. Boscola
BETHLEHEM OFFICE
One East Broad Street
Suite 120
Bethlehem, PA 18018
(610) 868-8667
Fax: (610) 861-2184
Toll-free: 1-877-535-1818
EASTON OFFICE
1701 Washington Blvd.
Easton, PA 18042
(610) 250-5627
(610) 250-5629
Fax: (610) 250-1889
HARRISBURG OFFICE
458 Main Capitol Building
Senate Box 203018
Harrisburg, PA 17120-3018
(717) 787-4236
Fax: (717) 783-1257
Senate of PA:
1-800-364-158 (TTY)